She Hasn't Any Courage at All
Senator Irvin made cowardly, appalling statements to a worried mother
Senator Irvin would rather run away from her duty than face Arkansans who need her leadership
What does Senator Irvin care about? Optics, saving face and scoring political points
What doesn't Senator Irvin care about? Listening to constituents, doing the right thing or saving AR kids
Cowardly Irvin Finds a Heart with CF Awareness
In 2019, Senator Irvin promoted awareness of Arkansans with Cystic Fibrosis– individuals who have a life expectancy of around 40 years old and who have a perpetual risk of lung infections. Irvin ran SCR4, to designate May as "Cystic Fibrosis Awareness Month." An excerpt from her resolution states:
"[I]ndividuals with CF have a defective gene that causes the body to produce an abnormally thick, sticky mucus that clogs the lungs… [I]mproving the length and quality of life for people with CF starts with awareness."
Prior to this year's General Assembly, Arkansans could reasonably assume Senator Irvin was a champion of Cystic Fibrosis awareness and a quality-of-life advocate for people with CF.
However, in the spring of 2021, Sen. Irvin voted to pass SB590, Garner's no-mask-mandate bill. The bill became Act 1002 and prohibits the enforcement of mask mandates in Arkansas. What Senator Irvin didn't realize was that her "yes" vote on SB590 would undo the respect she earned with the CF community – and with concerned parents across the state.
Toto, I've Got a Feeling We're Not in 2019 Anymore
Recently an Arkansas mom, who worked with Senator Irvin on the CF awareness resolution, gave Sen. Irvin a call. The mother wanted to express disappointment with Irvin's support of the no-mask-mandate bill:
The mother relayed to Sen. Irvin that CF people could die if they contract Covid, something Senator Irvin should know as an advocate for CF Arkansans. 
The mom reminded Sen. Irvin that Sen. Irvin took her CF son onto the Senate floor to raise awareness for CF. 
The mom said she was very concerned about her son's health since he has CF and, at the time of this convo, his school could not mandate masks.
Irvin responded to the worried mom by saying the best way to protect her CF son was for him to contract Covid. Appallingly, Irvin told the mother she should stop living in fear and rely on God to take care of her CF son.
Tom Mars, an attorney based in Northwest Arkansas, cited the mother's conversation with Sen. Irvin in his letter to Gov Hutchinson. Mars filed a lawsuit against the state of AR for its prohibitive mask mandate law.
Fast forward to last week's extraordinary session of the 93rd General Assembly: Gov Hutchinson, recognizing that the Delta variant is raging through AR like a forest fire, called lawmakers back to LR, hoping to repeal or amend Garner's no-mask-mandate law. Remember the Delta variant is infecting younger people more every day. As of Tuesday, Aug 10th, Arkansas only had 8 ICU beds available in the entire state. At least twenty-seven children are hospitalized with Covid, eight of whom are on ventilators.
What Would You Do With a Brain if You Had One?
Here's a rundown of what happened next:
Sen. Keith Ingram (D) filed SB3, which would have allowed local school boards to authorize mask mandates in their districts. The bill landed in Senate Education Committee, which Irvin chairs. 
Because the session was "extraordinary," the House moved to suspend many procedural rules to quicken arleg's pace. E.g. they suspended the rule that requires a bill sit for 24 hours before being heard in committee. The Senate was also expected to suspend this rule.
Senator Irvin, however, knew she would have to face the same woman she worked with in 2019 to bring awareness of Cystic Fibrosis– the same mom who called Irvin, pleading that Irvin not support a ban on mask mandates. Such a ban would jeopardize the fragile health of her son with CF. 
Irvin began committee by thanking members of the public for showing up to testify on SB3. Before any members could move to suspend the 24 hour bill rule, here's what Sen. Irvin said:
"I want to respect this rule, and we will not hear testimony on any legislation because neither legislation referred to this committee meets [the] 24 hour threshold."
Senator Irvin said the public needed adequate time to digest the bill and that committee would meet at a later date.
Meeting adjourned. It lasted 2 minutes and 22 seconds.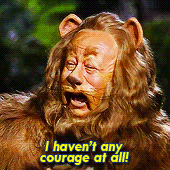 Senator Irvin left the committee room as Senator Elliott, co-chair, told committee members and the public that she was willing to stay and listen to testimony, recognizing people came from across the state to make their voices heard.
All committee members, most of whom are republicans, stayed to listen to public testimony– except for Missy Irvin.
Somewhere Over the Rainbow: a Less-cowardly Arleg
The mother of the boy with Cystic Fibrosis did testify before her lawmakers. You can hear the anguish and urgency in her voice at the end of the video above.
Members heard more public testimony after the mother and before Senator Trent Garner made a scene. Arkansans wishing to watch public testimony did not have the chance, as the committee's live stream ended when Senator Irvin gaveled out after 2 minutes and 22 seconds.
We applaud this mother for her willingness to testify before a legislature mostly hostile to her position as a worried mom. We applaud members of the Senate Education Committee, republicans and democrats alike, who chose to stay past committee's end to listen to the public, knowing their input is an essential part of the legislative process.
But we denounce Senator Irvin, whose cowardice compelled her to adjourn a legitimate committee meeting–in Governor Hutchinson's extraordinary legislative session– because she was too ashamed to face a constituent. This constituent had partnered with Senator Irvin two years earlier; Senator Irivn held this woman's child on the Senate floor as she proclaimed "Cystic Fibrosis awareness month" in Arkansas. This woman believed she could count on Sen. Irvin's understanding and leadership. But Missy Irivin let this mom down. She disappointed her constituents and her district. She failed members of the public wishing to testify, and all Arkansans concerned for the health and wellbeing of their school-aged children.
Hold Cowardly Lions, Tigers and Bears to Account
Irvin did not convene Senate Public Education the next day, like her colleagues expected. We don't know why. But we do know that if Senator Irvin truly cared about the health of AR kids and the legislative process, she would have found a way to reconvene the committee. Instead, SB03 was never heard, and the legislature ended the extraordinary session without passing a single bill to protect our kids.
Mountain Home, Senate District 11 and all Arkansans deserve better than Missy Irvin. What can you do to hold Senator Irivn accountable?
Call Senator Irvin and let her know you're disappointed in her cowardice and lack of leadership: 870-269-2703
Like to tweet? Tell us your thoughts on Sen. Irvin's behavior. Use the hashtag #CowardlyIrvin and share the graphic below.
Hold her accountable at the ballot box. Senator Irvin is up for re-election in 2022.
Join the fight in holding our leaders accountable. Use your voice to make Arkansas and its leaders better.